2 for 1 Profitable PPV campaign plus BONUS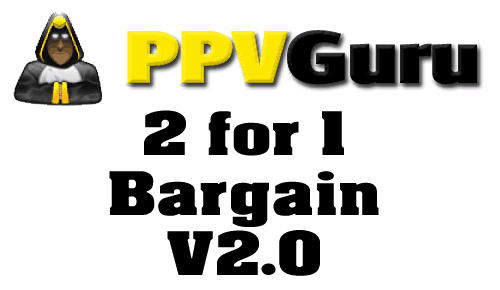 This little pack gives you 2 campaigns for the price of 1 PLUS a BONUS Campaign.
These PPV campaigns are for Leadimpact only and the keywords provided are that which I personally use on Leadimpact and they are generating 200%+ return on investment. The 2 for 1 campaigns payout around $18 each and the bonus campaign pays out up to $100+
These ebooks are short and straight to the point no fluff pure gold for ppv marketers who are looking for a campaign than can generate good incomes.
Note: You need a leadimpact account for this campaign. The budget can be as large or as little as you want depending on your situation.
The ebook includes the campaigns, 2 full campaigns plus the bonus campaign and it gives you some awesome tips on how to get more profitable targets.
You are encouraged to join the forum where the ebook is included in the downloads section FREE for paid members and supervip members. http://ppvguru.com/forum If you are unsure of whether or not the forum is worth it – just read the success stories where some guys are hitting $1000+ a day profit.
You are only one decision away from taking that first step to your online marketing career.
PLEASE NOTE: Limited copies available so do not miss out.