Take the Pain away from Domain Targets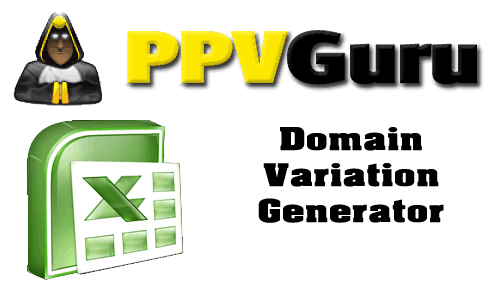 This little excel script takes away the pain of generating domain variations. There are two fantastic uses for this:
1. If you are targeting a very expensive domain. This will generate over 50 variations of the domain and it will find you some very cheap alternatives for the same domain. This can save you a fortune on your PPV costs.
2. If you have a profitable target and you want to expand your campaign again this will increase your exposure to more than 50 other variations of the same domain.
Join our forums for more awesome products: http://ppvforum.com/forum/