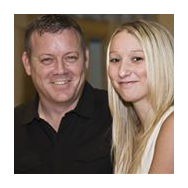 Morning, hope you had a profitable weekend.
I often get asked if the products that I post on the forum are up to date and still working. Well check the sales data of just 3 of the products I have added to the forum this morning.
You do need to be a paid supervip member of the forum to view these products.
If you had these 3 products on your store and selling like the stats below you would have already covered your forum fee for the month!!! Just in one morning!!!!
I am now releasing more INCREDIBLY HOT products to sell on your ecom stores the details of the products are in the forum on the links under each product.
How do I know they are HOT…. well check the stats from TODAY!
These are HOT and selling right NOW.
1. Product Number 1
As you can see from the sales date this product is getting a sale almost every other hour or so and it costs $5.00 and sells for around $20.00 – the link to the product on the forum: http://ppvguru.com/forum/index.php?topic=19408.0
2. Product Number 2
This product costs around $3.99 and sells for up to $20 and is a must have in this day and age. As you can see from the stats below this again is selling like hot cakes.
Product on the forum: http://ppvguru.com/forum/index.php?topic=19409.0
Product 3
SUPER HOT – This product is getting sales every few minutes. Check the stats below.
Product Link: http://ppvguru.com/forum/index.php?topic=19411.0
Get these added to your store as they are SELLING RIGHT NOW 3rd September 2018
As you can see these products are HOT and will not be on ANY spy tool anywhere! EVEN OURS!
See you in the forum
http://ppvguru.com/amember/signup
Lee Holdsworth
aka theguru